Product Overview
Our WheelyBird Auto-Feed Trap 2.0 takes mobility to the next level with a lightweight construction and a two-wheeled frame with pull handle. Trap includes on/off/safe-release switch for operation and disarm, plus an arm path indicator ring guard. Trap also includes DVD instructions for assembly, operation and adjustment. What WheelyBird lacks in size and weight, it makes up for with power. Targets can be launched upwards of 55 yards!
Compact and lightweight design is easy to store and load in-and-out of a vehicle

Quick, 2-second cycle time for continuous action

Throws both 108mm (standard) or 110mm clays with detachable 50-clay magazine

25-foot release pedal cord accommodates various shooting positions
FEATURES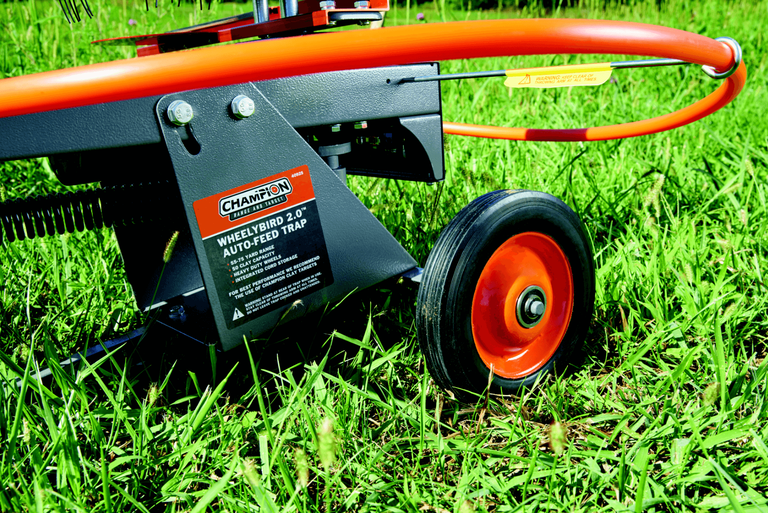 DURABLE RUBBER TIRES
WheelyBird 2.0 features durable rubber tires, improving mobility and making transportation much easier. Take the 2.0 with you to any terrain and never worry about accessibility.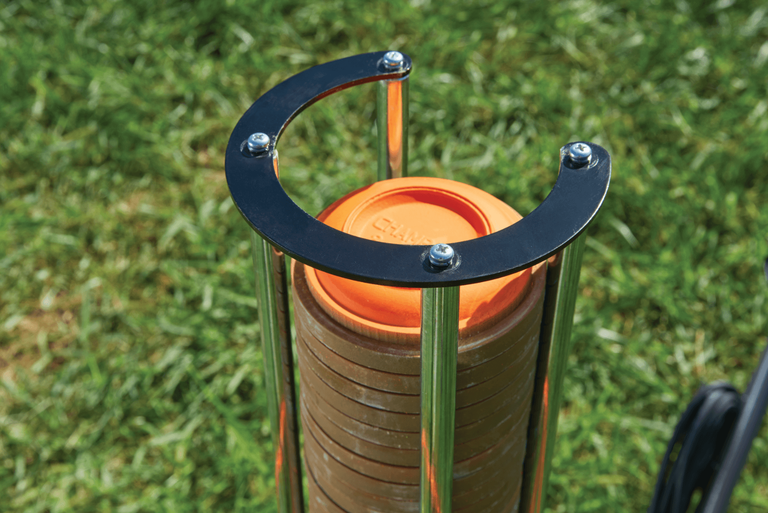 UPGRADED STACK HOLDER AND CYCLE TIME
New on the 2.0 is an upgraded stack holder for clays. Pair that with a quicker cycle time of 1.75 seconds, and you will be shooting faster than ever.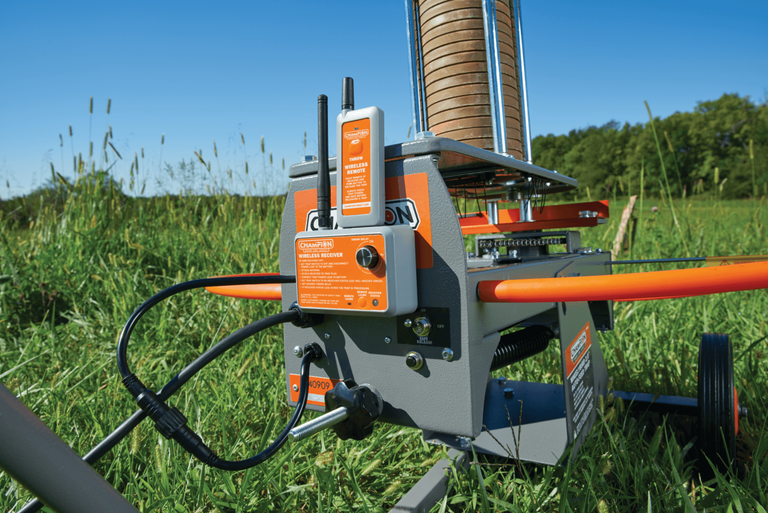 WIRELESS REMOTE CONTROL
WheelyBird 2.0 comes equipped with a wireless remote control, making for much easier and effective launch times. With this remote, you and your trap partner can launch clays with a simple click of the button.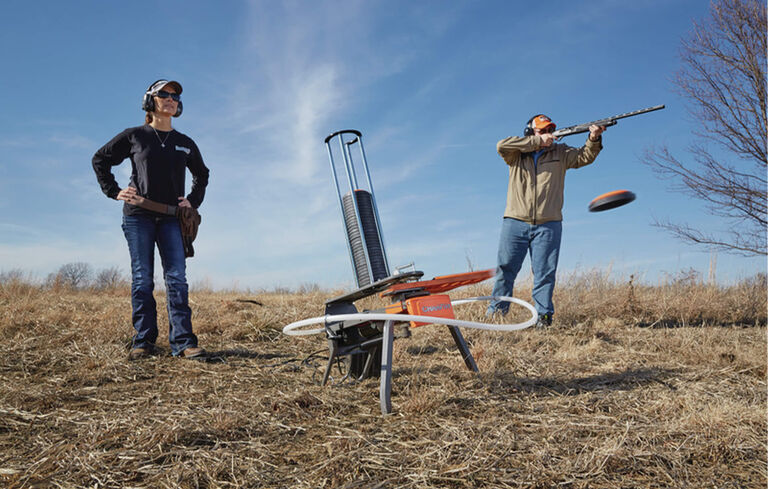 DON'T JUST IMPROVE. BECOME A CHAMPION
Champion offers a variety of manual and electric traps to accommodate any shooter or shooting range. Our affordable and fun auto-feed trap throwers increase the challenge for the sporting shooter. Ideal for back-yard shooting and lengthy practice sessions with friends, these popular, reliable traps handle high-volume throwing with ease. Champion continues its reign as "King of the Air."
CHAMPION: OWN THE RANGE
At Champion, we understand the love of spending the day at the range. We are passionate about making better shooters. Whether you're a beginner or looking to fine-tune your skills, we have the products for every firearm discipline. Champion is a leading provider of quality trap throwers, paper targets, metal targets, clay targets, hearing and eye protection and shooting systems.
Reviews